Lets get going
Friday 7th September 2018, marks release day for the 20 year-old Oxford based producer and dj, Michael Diamond. The very first release on the new label curated by Khillaudio from Gents & Dandy's.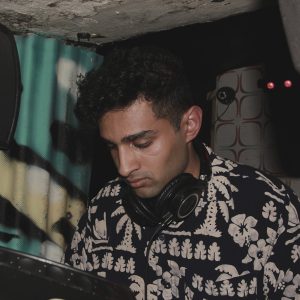 Diamond's producing style doesn't only reflect the classical background he had as head chorister in his local cathedral. But also a passion for jazz, disco, and soul – owing to his upbringing as a classical guitarist.
Pressing play
From the moment you press play on 'Hang Around' you're taken by the driving beats and lovely piano chords. Playfully they transition over with more melodic piano passing notes. Then comes that beefy bassline propelling the track further and further. On the virtual flipside we find 'Feeling'. Soulful vocals with slight touches of verb, filtering and delay are overlayed on a nice bed of beats with percussion elements. Coupled with a sustained chord progression on repeat, another big, subby and beefy bassline and this is another cracker for the dance floors worldwide.
Promo Feedback
It's safe to say that the promo was on fire, as positive feedback trickled into our inbox on a steady flow each day. Here are some excerpts:
– Todd Edwards: Feeling this!
– Homero Espinosa: All the feels on the EP, nice one gents!
– Vanilla Ace: Dope vibes
– Tommy D Funk: 2 very nice soulful house cuts on this brand new label
– Jason Hodges: Nice grooves
– Gene Farris: Thanks!
– Ollie Blackmore (Soulheaven): Nice crossover tracks, heading into lots of potential sets!
Release dates
Diamond – Hang Around will be available starting 7 September, exclusive to Traxsource for the first two weeks. Grab your copy here. On 21 September all other online retailers will have it on sale.